08-19-2015, 09:12 PM (This post was last modified: 08-20-2015, 05:23 PM by Bill Eichelberger. Edit Reason: Duh )
Well, all that I could fit on the table top, at least.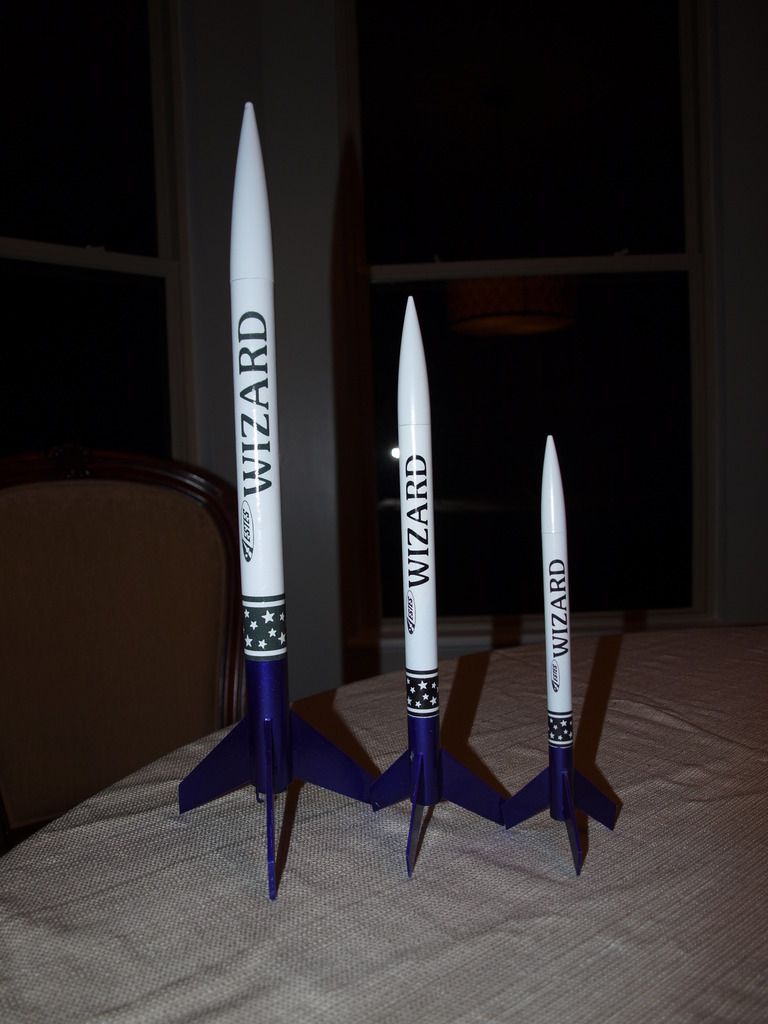 In all honesty, I could have gone downstairs for the BT-80 version, but I'm still sore from golf last night.
---
Funny how blue the "Purple-Licious" paint looks with the flash.  L to R: BT-50 upscale, BT-20 original and BT-5 downscale.
Recently finished: Estes Nova Payloader, Estes Star Wars R2D2
In the paint booth: Estes Super Neon XL, MPC Taurus-1, Estes Screamin' Mimi
Under construction: Estes Pathfinder, Estes Magician (2440), TLP Hellfire AGM-114A
Ready for decals: Semroc Cherokee D, Quasar XL
On deck: Centuri Vector V, TLP Martel AS 37