In the same vein as the greatest rocket thread of all time, I submit to you this one.
Today, I made some mach diamonds, of course.  My first launch in over a year, on an Aerotech G76 green load.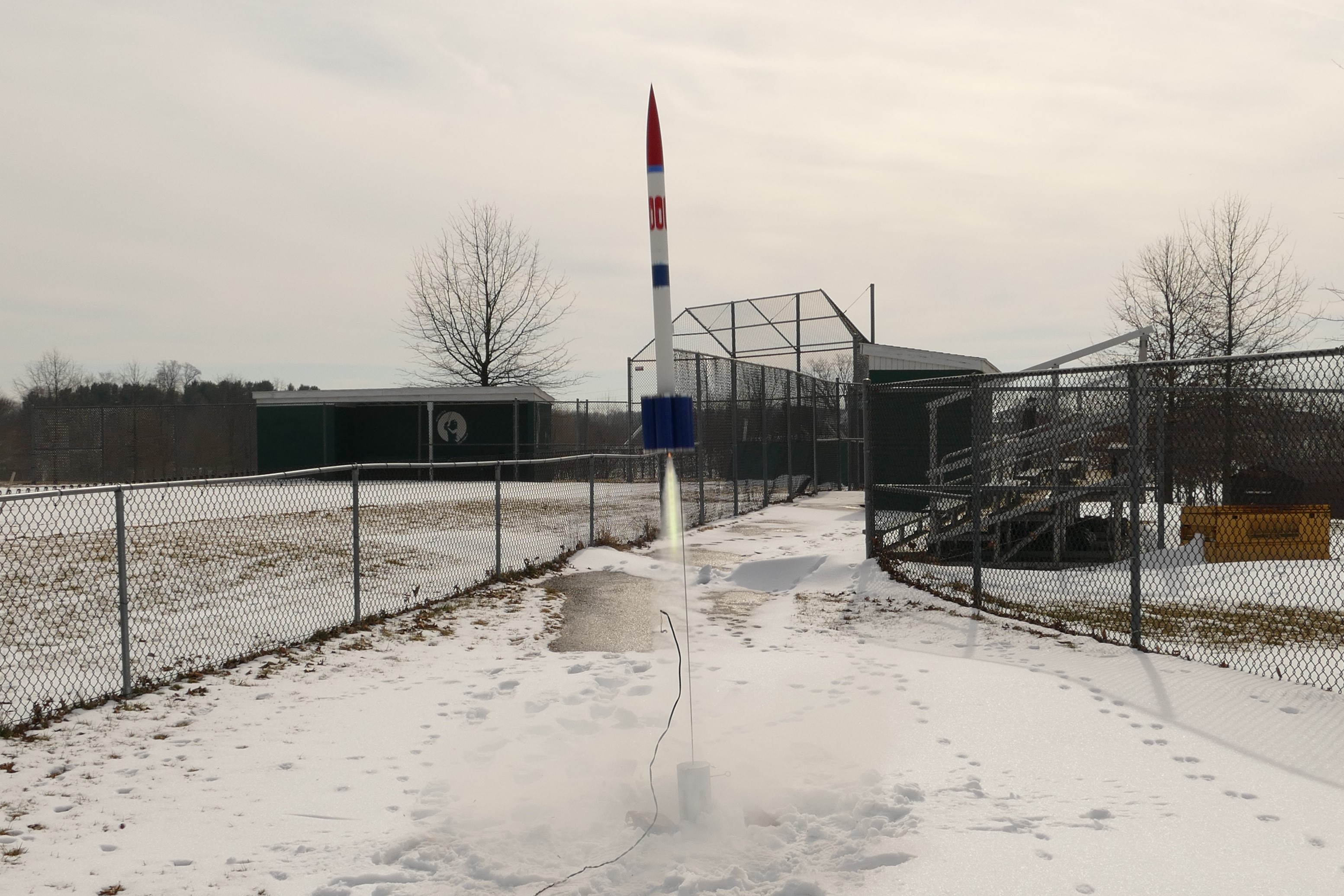 ---
The rocket 🚀 had a payload bay but no provisions for an altimeter so I hacked together a quick sled to test out a new Marsa 33 altimeter and collect some data.